8 Useful Sun Safety Tips To Safeguard Yourself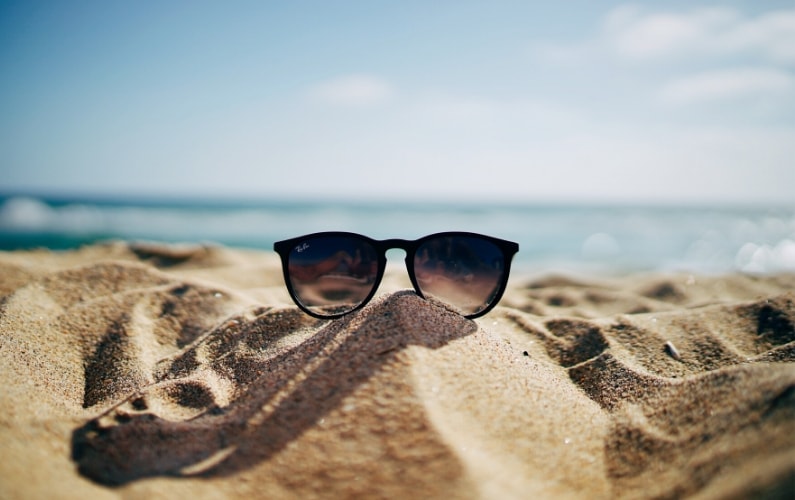 Follow these simple sun safety tips to stay protected and healthy during the hot summer days.
A quote by three-time melanoma survivor Hillary Fogelson reads, "Sun protection doesn't need to be complicated or expensive – It needs to be consistent. Keep it simple, but do it forever".
Yes, we have been taught to stay protected from the harmful UV rays from the sun. This advice has been given to us right from our childhood days.
But, have you been following these proper sun safety tips? In this post, you'll learn exactly how to stay protected from the sun so that you can enjoy summer without damaging your skin or health. Before getting into the tips, let's first go over why sun protection is so important.
Why Sun Protection is Important
We all need sun exposure to stay healthy. This is because when we are exposed to the sun's rays, our body produces vitamin D. This vitamin plays a significant role in the absorption of calcium. The result is that you will get healthier and stronger bones.
However, we need not have prolonged exposure. In fact, too much unprotected exposure to UV rays can lead to skin damage and sunburns. It may even result in skin cancer, immune system suppression, and eye damage.
How Sunburns Happen
You probably already know that the sun radiates light to the earth. However, you may not be aware that part of this light has UV rays that are not visible to the naked eyes.
When UVA and UVB rays reach your skin, they can lead to tanning, burning, and other health problems. Let's take a closer look at the different types of rays.
UVA rays lead to wrinkling and skin aging. Additionally, they can cause skin cancer like melanoma. These rays can easily pass through the ozone layer, clouds, and windows, making sun protection especially important.
UVB rays are dangerous too and can cause sunburns and skin cancer.
Who Needs Sun Protection?
Every person needs sun protection. Whether you are younger or older, it is vital to protect yourself from the harmful effects of sun exposure.
Here are some useful sun safety tips you can follow.
8 Useful Sun Safety Tips to Safeguard Yourself
1. Use sunscreen.
Health Canada recommends everyone wear a sunscreen with SPF of 30 or higher when the UV index is 3 or higher. Irrespective of the brand you choose, ensure that it is broad-spectrum. This means that it will protect your skin both from UVA and UVB rays.
Additionally, no matter what time of year, you should be wearing sunscreen every single day. Even if it's cloudy outside! UV rays can still get through the clouds, so even if it looks like there isn't much sunlight outside, it's still important to protect yourself from those harmful rays.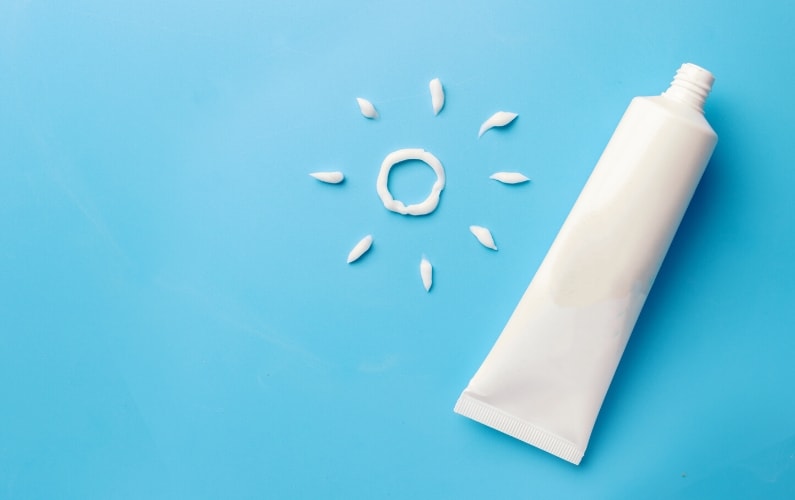 2. Avoid going out during the strongest rays of the day.
When the sun is at its strongest, it is better to stay in the shade. Generally, experts recommend staying indoors from 11 am to 3 pm. During this time, if you cannot avoid going outdoors, be sure to apply and reapply the right sunscreen.
As previously mentioned, sunscreen can protect you from sunburn and skin damage caused by ultraviolet radiation. However, it does not offer absolute protection. The best protection is to avoid being in direct sunlight as much as possible during peak hours.
3. Know about the UV Index.
The UV Index is an essential resource that will help you plan your activities outdoors.
The UV Index measures how intense sunlight is on a particular day and time at a specific location. It takes into account how much ultraviolet radiation reaches the earth's surface, as well as how long it takes for your body to burn when exposed to it (the sunburn threshold). The higher the index number, the stronger the sun's rays are and the greater chance of getting burned.
Likewise, when the UV Index predicts exposure levels are moderate or high, you should follow the sun safety tips outlined in this post.
4. Find shade.
The World Health Organization recommends the formula "Watch your shadow – Short shadow, seek shadow". This means that you should seek shade when UV rays are intense. Also, keep in mind that shade structures like canopies, umbrellas or trees do not provide complete sun protection.
Furthermore, you might think that if you're just sitting at your desk inside all day, the damage won't be so bad—but even if you're not going outside into direct sunlight, UV rays can still come through windows (even tinted ones), creating a risk for eye damage and other issues like skin cancer.
So by seeking complete shade when the sun is at its peak, you'll avoid overexposure and help protect yourself from damage.
5. Consider wearing protective clothing.
Protecting your face and scalp is important because they are the most exposed parts of the body. Thankfully, a wide brim hat can help protect your eyes, face and ears. You can also significantly reduce sun damage to your eyes with the right pair of sunglasses. They can offer 100% protection from UVA and UVB rays. Finally, you can ensure additional protection with tightly woven and loose-fitting clothes.
6. Double-check your medication.
Are you taking any medication? If so, you should remember an important tip. Certain types of medicine may make you more sensitive to UV rays. If you are considering over-the-counter medicine, ask your pharmacist on whether the medication will increase sun sensitivity. If so, it would be better to stay indoors or be extra careful about sun protection.
You can contact our team of pharmacists here to learn more about your specific medications and if they affect your sensitivity to the sun.
7. Keep yourself hydrated.
Keeping yourself hydrated is essential during hot summer days. Drink plenty of cool liquids, particularly water. Drink water even before you feel thirsty as dehydration can be quite dangerous. Remember that thirst is not always the indicator that you are dehydrated. One helpful tip is to always carry a water bottle with you wherever you go.
Drinking plenty of water helps to keep your body temperature down and keeps you from getting overheated and dehydrated. It also helps to flush out toxins from your system and prevents headaches and cramps caused by dehydration.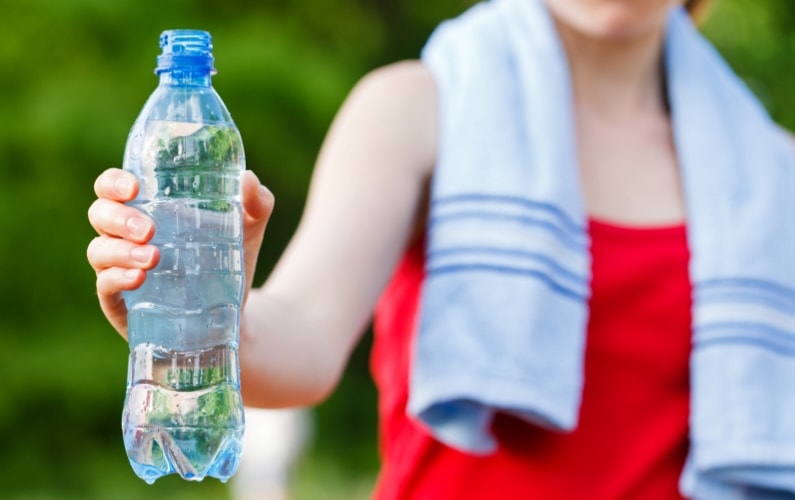 8. Avoid tanning equipment.
There is no such thing as a "healthy tan". So, keep yourself away from any tanning equipment, no matter how tempting it may be. Not only can tanning equipment damage your skin, but it can also increase your chances of developing melanoma, a form of skin cancer.
​​If you're looking to get a little colour on your body, your best bet is to go with fake tans instead of real ones so that you don't have to worry about damaging your skin.
Closing Thoughts
We recommend following these sun safety tips to stay healthy during the hot summer days. Remember that your home is always a safe place when the sun is at its peak time!
Finally, if you have any more questions about sun safety, feel free to drop by one of our many pharmacy locations and speak to one of our friendly and helpful pharmacists.
You can also contact us here.
Sources: