Healthy Eating Tips to Try in 2021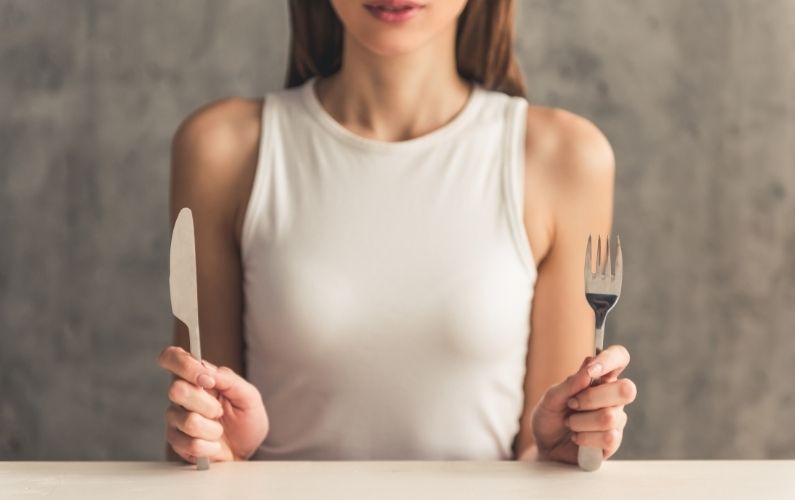 Learn how to start eating healthier in the New Year with these simple and practical tips.
One of the most common New Year's resolutions is to start eating healthier. For some, this might involve making a few small changes to their diet. However, if you have been neglecting your diet for several years now, you may find it challenging to make such a drastic change all at once.
Thankfully, Canada's Food Guide provides lots of simple and easy-to-implement tips to help you throughout your journey to eating healthier. In this post, we'll go over some key ways to improve your diet in 2021.
Let's get started!
Healthy Eating Tips to Try in 2021
1. Include more vegetables in your diet
Vegetables improve your intake of antioxidants, vitamins, and minerals. They contain essential nutrients that our body needs to thrive. If you're wondering how to maintain a healthy diet, try experimenting with different vegetables and finding your favourites.
Green vegetables, such as broccoli and spinach, contain vitamin A, vitamin C, and other vitamins that are otherwise hard to find. As an ideal measure, fill half of your plate with vegetables when you eat a meal.
2. Eat more whole-grain foods
Grains have three main layers: bran, endosperm, and germ. If your final food product has these three components intact, they are considered whole grains. Whole grains are the healthiest form of grains, making them an essential part of any healthy diet.
In today's world of food marketing, you will find food products with one or two components removed. They may have their vitamins added back, but they are still not as healthy as whole grains. Likewise, whole grains contain nutrients like fibre, vitamins and minerals, antioxidants, protein, and plant compounds.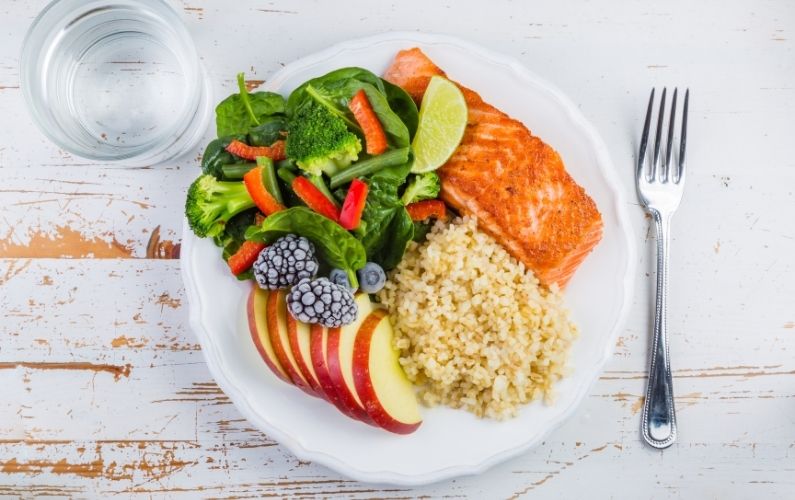 3. Include protein with every meal
Eating protein with your meal improves your muscle health and controls your blood sugar levels. Besides this, protein-rich foods also have a specialty of making you feel full for longer, which can keep you from overeating soon after your meal.
Make sure you eat unprocessed protein as much as possible. Sources include eggs, greek yogurt, or plants like soybeans and broccoli, which have high protein content. Further, you can also get proteins from oatmeal, smoothies, lean meats like chicken, and omega-3s like fish.
4. Stay hydrated with water
As you may know, our bodies are composed of 60% water. Therefore, it is a crucial element for overall health and bodily processes. Water manages many of our body functions like immunity, performance, and energy levels.
You can replace artificially sweetened and carbonated drinks like cola from your diet altogether by drinking more water. Try to drink a minimum of 8-10 cups every single day. If possible, mix water with lemon, mint, ginger, or cucumber for flavour and additional health benefits.
Keep in mind that water content in certain foods also counts towards your daily intake. Try including more water-rich foods like fruit in addition to water.
5. Avoid junk food
Eating out and ordering food to your doorstep is the new normal. Unfortunately, this habit comes with inevitable consequences. Most junk foods contain unhealthy ingredients that can wreak havoc on your body. Artificial colouring agents and taste enhancers are common factors in junk food. For this reason, it is best to keep them away as much as possible.
When eating out or ordering takeout food, choose an option that is low in fat, sodium, and sugar and opt for a nutrient-dense meal instead. Not only will you feel full for longer, but you will also have more energy throughout the day!
6. Cook more often
Processed foods and ready-to-go meals typically contain artificial colouring agents, taste enhancers, and lower quality ingredients. Essentially, you are sacrificing nutrients for convenience. Though this is acceptable in moderation, it can become detrimental to your health if it becomes a daily habit.
Canada's Food Guide recommends cooking food more often, instead of ordering in from your favourite restaurants. This way, you can be sure of what you put in your food. You will have total control over your ingredients and can make healthier ingredient choices.
7. Avoid screens during meals
We use screens all the time. Whether it's in the kitchen, bedroom or even the washroom, it can sometimes feel as if you are addicted to your device. When you stare at your phone or T.V. during a meal, your focus shifts from your food to the screen. This can cause you to eat more than you usually would.
Likewise, try eating your next meal with a friend or even beside the window. That way, you can enjoy your food while also remaining present and mindful.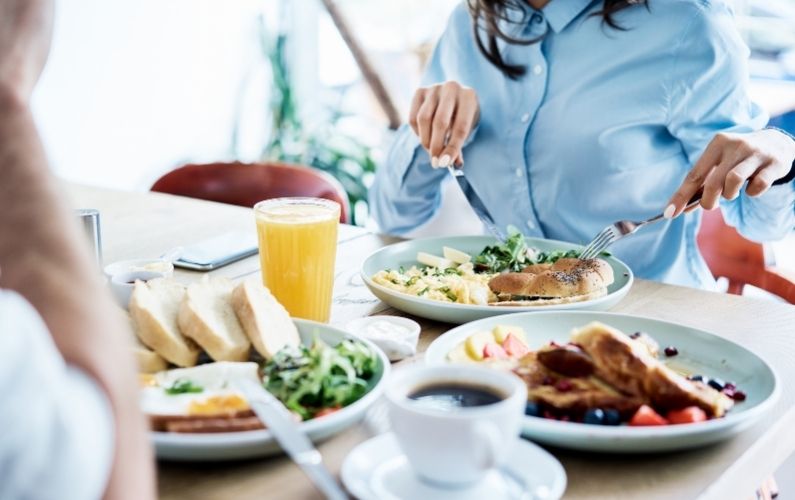 Final Thoughts
If you are hoping to maintain a balanced and nutritious diet this year, then be sure to follow the tips in this post. Though it may be challenging at first, know that you are doing something great for your overall health.
Lastly, find more helpful tips on healthy eating by visiting Canada's Food Guide here.
References: